LUXURY PROPERTIES
#luxuryproperties #samos #greece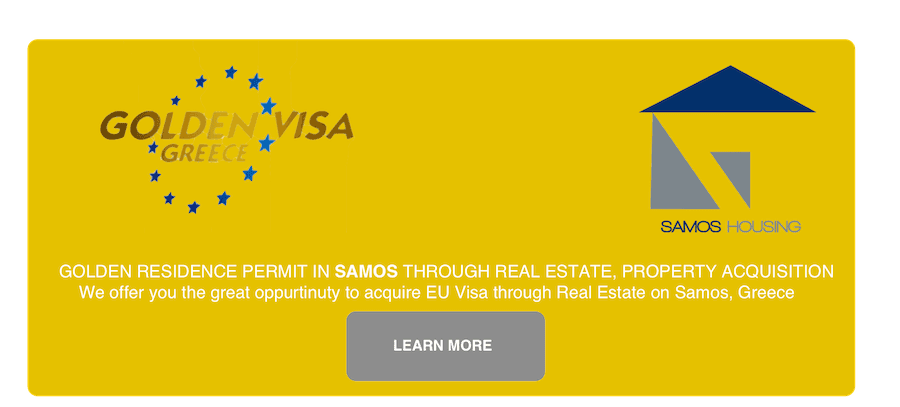 Samos Housing Real Estate Experts – Construction and Engineering
What do our customers have to say about us:
"Great service when we decided to rebuilt an old house. Very detailed, we were very pleased with the outcome of the renovation they did. We were away and we were informed almost daily for the progress of our project. Thumbs up" ⭐️⭐️⭐️⭐️⭐️
"Mr. Giannis Paleokastritis is a "very trustful" partner in all aspects of the legal, technical and material issues in the real estate and construction process. We are indeed grateful to him for all his service also in administrative matters after the purchase of the real estate. I am looking forward to working with Giannis in other projects in future! Alihan Karadagoglu – Vienna, Austria" ⭐️⭐️⭐️⭐️⭐️
Mr Giannis Paleokastritis helped us greatly when buying our first house on Samos. Even more so – he actually also sold us a 2nd house 5 months later 🙂 The best help, polite, trustable….recommended for foreigners! Thanks from Fredrik & Linda / Sweden ⭐️⭐️⭐️⭐️⭐️
"Giannis from Samos Housing has been brilliant to deal with when purchasing a property on Samos. He was so helpful, guiding us and assisting us with everything. They really are a one stop shop ! – We also used them for

Renovation of the house we bought in Kokkari Samos

and it was amazing to deal with Giannis and have looked after us so well. He is an honest and generous man. Samos Housing have made, what should have been a stressful time, renovating a house in another Country, such a great experience. Many many thanks, Kimon & Michelle" ⭐⭐⭐⭐⭐
"Our hotel, Ino Village Hotel was Renovated by Samos Housing, we designed new deluxe and superior rooms.

Samos Housing was Extremely helpful in permit and construction consultation, professional construction team and accessable customer service at all times.

Highly recommended. " ⭐️⭐️⭐️⭐️⭐️

Samos Housing Real Estate Properties 

Samos Housing Real Estate

The local expert on houses and villas. We offer exclusive luxury villas in Samos for sale. Great Listings to choose from. Villas for sale on the Greek Islands is 

Samos Housing – Real Estate Properties for sale – Samos Real Estate 

Great Properties throughout the island, on all the famous places like Kokkari and Pythagoreio.

Buy a house in Greece, find your dream villa on this beautiful country and its amazing islands

Real estate on Samos – Architectural Design and Construction office on the beautiful Samos Island in Greece

We are Certified Experts on Real Estate Property Valuations for Investment on Samos, Property Purchase, Disputes etc[/vc_column_text]

[/vc_row]
Renovations
We specialise in Renovations and Construction of Villas and residential houses. We turn the old house into a modern functional villa or luxury house, with space saving options, architecture with a modern feel, while preserving the greek island style. Here you can find properties for sale and all the details and guidelines for building your own villa on Samos
Construction
Construction – We are a "One stop Solution" to construct your house on Samos
Samos Housing Construction Company
Our team undertakes the whole project of architectural design, renovating, servicing and constructing your new property on Samos, from start to finish. We undertake all aspects of the construction, from the planning to construction and after sales maintenance. We manage everything and deliver you the house of your dreams.
Samos is a great island for holidays and a lot more, with almost 300 days of sunshine and a wonderful climate it really captures the visitors with its beauty.
Looking for a property to buy in Greece?, please read carefully
Property Consulting – Samos Housing Real Estate
Many people dream of buying a villa or a luxury home for sale on the Greek Islands and Samos is a great destination and on the top 10 islands
First of all, purchasing a property on Samos and Greece in general can be a very tricky process.
Furthermore, the lack of land registry and the geomorphology of the country can make things complicated.
When you buy a property in Greece you have to be certain that there are no pitfalls, you need someone to guide you to make the best choice of a property on Samos
Hence, this is where Samos Housing Real Estate comes in.
Our knowledge and expertise ensures that you will have a piece of mind that the property you have chosen is both legit and buildable.
We ensure that the property of your choice comes without any surprises. 
So, it is essential to have an experienced engineer to guide you.
There is a growing need for engineering and real estate consulting services about properties on Samos.
In addition, we advise our customers in detail concerning about the property they choose,
from orientation, optimal design, access, to building allowances and uses.
Samos Housing Real Estate is here for you to ensure that you make the best out of your choice of property.
So, Samos Housing Real Estate only deals with properties that are checked and have no outstanding problems.
Please contact us for any questions regarding the building law, real estate practice, and any queries.
Finally, If you are unsure of the property you chose on your own consult us and we can give you all details.
With such wonderful places for constructing a villa on Samos, such as Kokkari, Pythagoreio, Votsalakia, Samos Town, Mykali, Heraion, Samos Housing is your one stop solution for Real Estate and construction on the island.