Stone Villa Samos Town – A complete makeover of an old house in Samos Town.
Stone Villa Samos – A Samos Housing Planning and Construction
An extended old house that was demolished all except 2 walls, reshaped with a complete make over into a brand new 3 level stone villa.
The house was extended and raised with an added attic floor.
The initial house was 7,5 X 7,5 m in area and was extended to 12,40 X 7,5 m in area adding an extra floor which is the attic.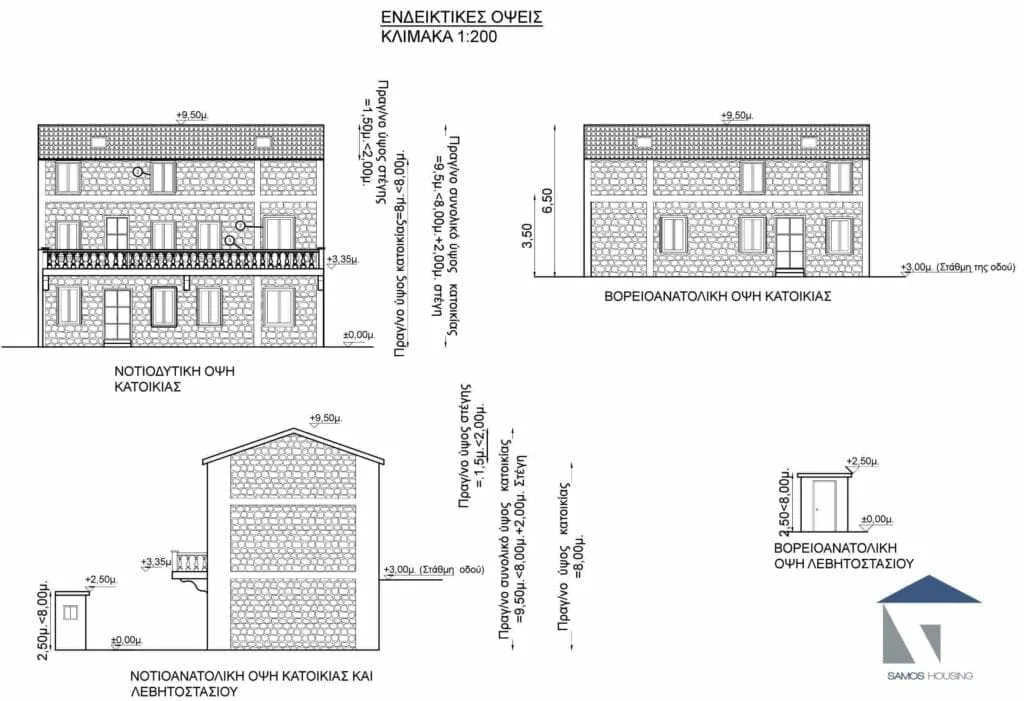 Initially there was a series of demolitions that took place and from the original house only 1 double and 1 single wall remained.
Then there was an excavation for the new concrete based footing foundations. a protection of the ground floor which is below the street level, with an insulated concrete wall that acts also as a retaining wall.
Then the concrete frame was constructed, and the stone wall were built matching the stone of the existing old walls.
The old walls were scraped off the old plastering and the stone was exposed shaped and polished, making one uniform body.
Thus, creating a wonderful stone villa Samos
Below the whole project from Start to Finish