Golden Greek Visa – YOUR GATE TO EUROPE
Greek Golden Visa – Is Your gateway to Europe and the Schengen area countries. Spend more than 250,000€ on a property on Samos and gain a 5 year renewable European Visa. Thanks to 
GOLDEN VISA GREECE
, you take the chance to be connected with the most beautiful country of Europe, 
Greece.
For a minimum investment of only
250.000€
you get the most attractive free pass to
26 Schengen countries
in Europe. That is, without in terms any visa further requirement, by just showing your passport with the
GOLDEN VISA GREECE
. At the same time you get the right of permanent stay in its territory. For, as long as you keep the investment, 
GOLDEN VISA GREECE
 is valid for you and your family.
Buy a wonderful property in Samos,
valued 250,000€ or more
and get the benefits of the
Greek Law 4251/2014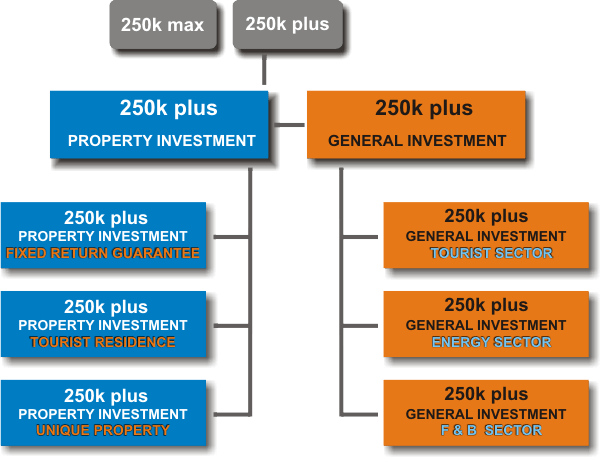 Details
To begin with, With Law 4251/2014, the Greek government welcomes the foreign investments in Greece. You get a GOLDEN VISA though
Real Estate Investment
in Greece. The Greek Government grants
long-term residence permits
to non-EU foreign citizens-and their families- that acquire
or
long-term lease property. In this case the minimum cost of the property has been set to 250.000 Euros (the minimum investment budget in Europe).
Benefits
Moreover, The residence permit offers unlimited stay in Greece for five (5) years and it is unlimited renewable repeatedly. The VISA is Valid for as long as, the property remains in the possession of the owner. Furthermore, This permit also offers unlimited travel to all European countries without further conditions. Moreover, in the case of investments classified, either as Strategic Investments (under a decision of the Ministry Committee for Strategic Investments). In addition, simple investments with a minimum value of 250,000€, residence permits can be issued to the investor. Furthermore,  Visa is granted to up to 10 additional persons (dependently on the size of the investment) related to the implementation of the investment plan. Moreover, The residence permit for simple investment is granted for five (5 years), the one for strategic investments is granted for ten (10) years. After (7) seven years of non stop residency you as a property owner can also apply for Greek Citizenship.
Golden Visa Greece Procedure
When you buy your real estate property from
Samos Housing
, our legal partners will undertake all necessary steps.
Our Legal Partners will issue your residence permit, with clarity, integrity and speed.
Top Reasons to invest on Samos Real Estate
Greece member of the Schengen Area – Travel to 26 countries in Europe hassle free with no lengthy customs queues*. Schengen Area countries: Austria, Belgium, Czech Republic, Denmark, Estonia, Finland, France, Germany, Greece, Hungary, Iceland, Italy, Latvia, Liechtenstein, Lithuania, Luxembourg, Malta, Netherlands, Norway, Poland, Portugal, Slovakia, Slovenia, Spain, Sweden, Switzerland.
 Low cost of gaining Visa access to Europe – Only 250,000€ grands you a visa in Europe
Investment Opportunity – Real Estate Prices on Samos are a great opportunity now that prices are at their lowest
Amazing Climate – Samos and Greece have one of the best climates in the world and the most clean seas and beaches
Flexibility -No minimum Stay Requirement – You don't have to live on the property or in the country to maintain the Visa
Safety – Samos is one of the safest locations in Europe and in the world with a crime rate of literally zero
Top Touristic Destination – Samos is one of the greatest destinations for tourists full of history, wine and clean seas. With a sunshine rate of 300 days a year on average and a 72 F / 22 C average annual temperature.