Build on Samos | The Most Reliable Choice for Quality Construction
Construction Projects by Samos Housing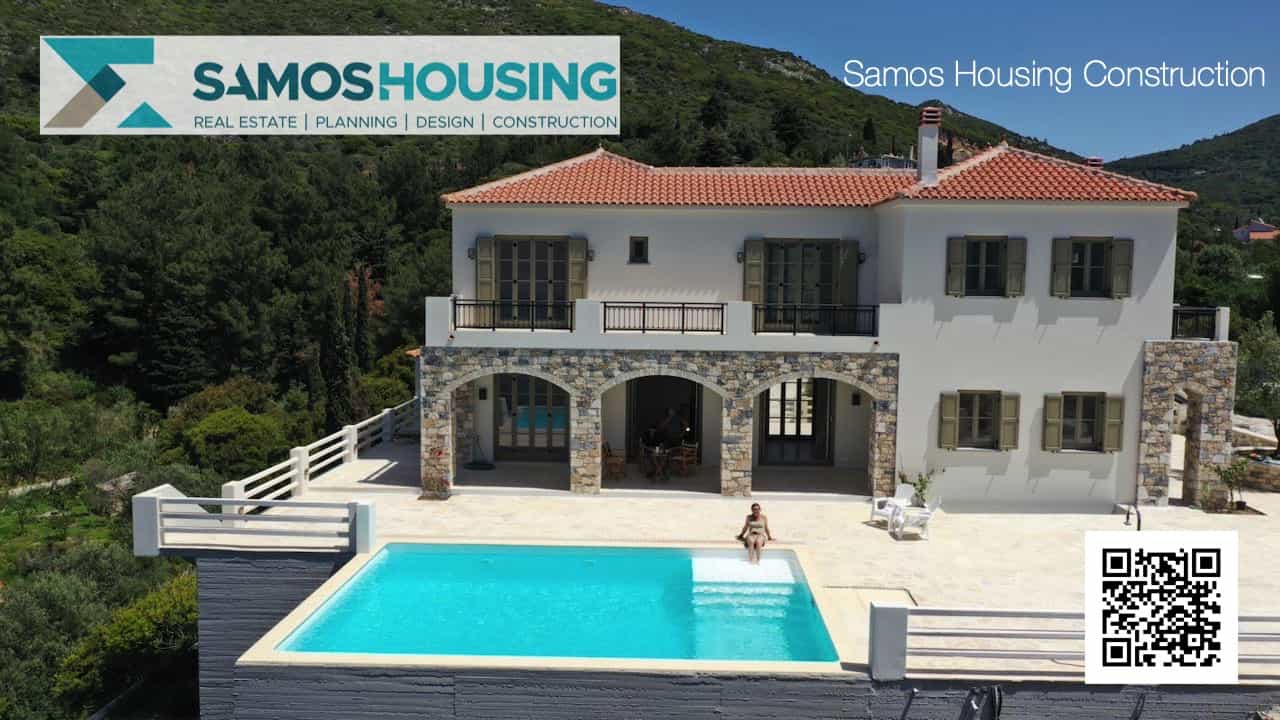 2 Floor Villa With Swimming Pool​
Completed 2021​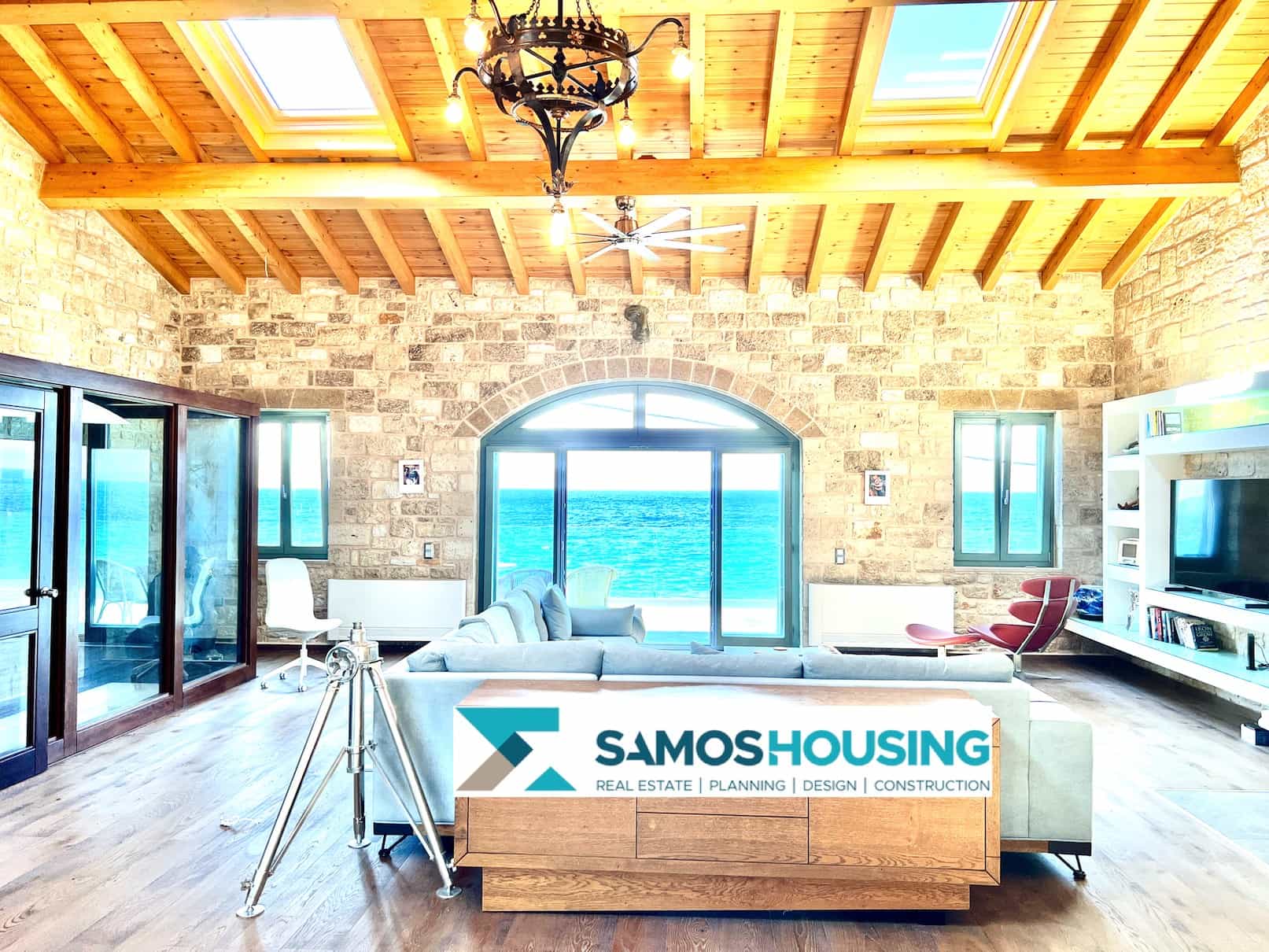 2 Floor Stone Villa By The Waterfront​
COMPLETED END OF 2021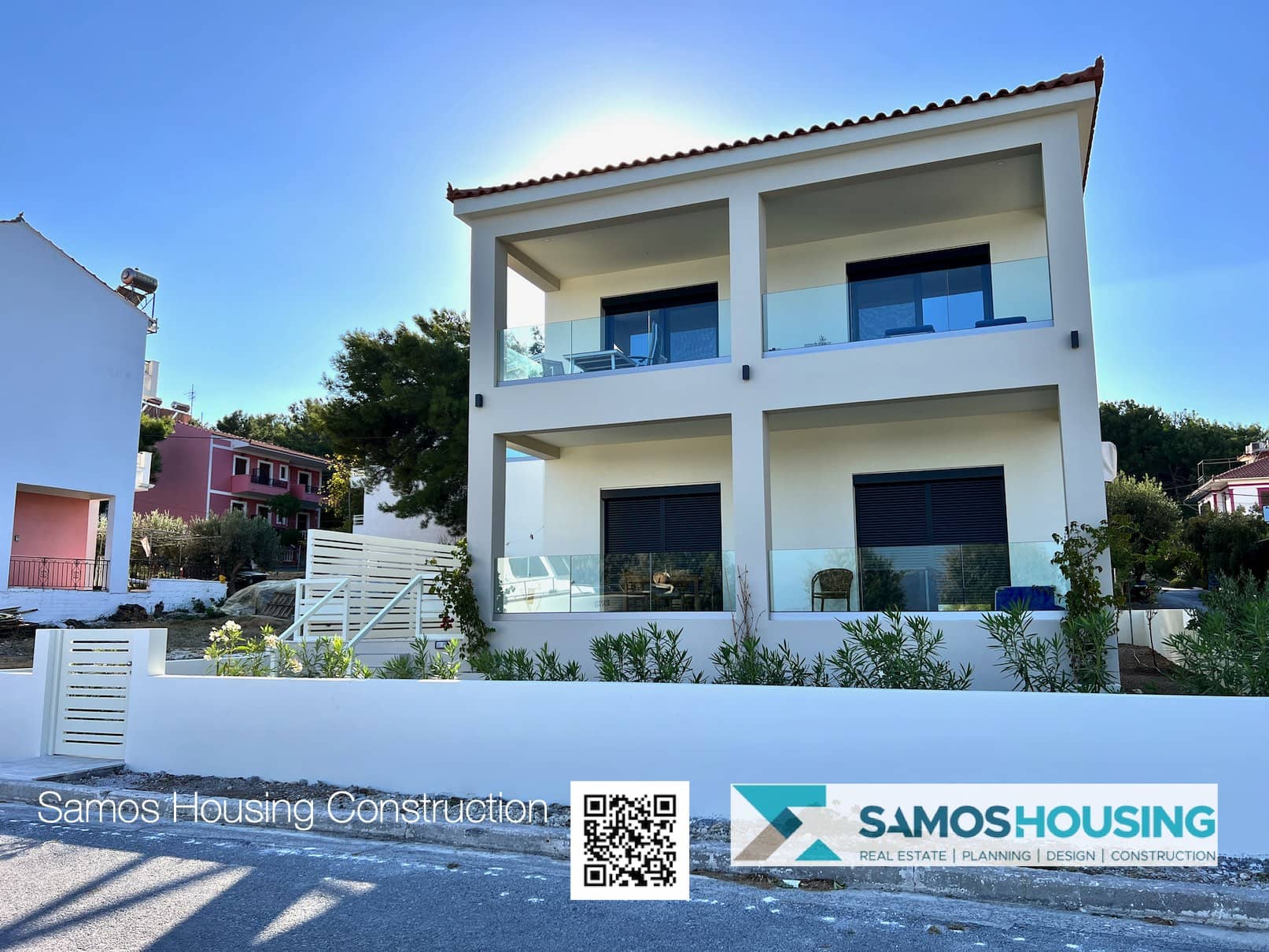 2 FLOOR VILLA BY THE OCEAN
COMPLETED IN 2022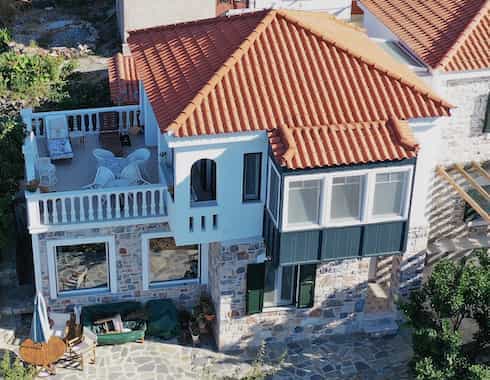 2 FLOOR EXECUTIVE VILLA
COMPLETED IN 2019
 The Best on Design and Construction of Villas and Vacation Residencies
Construction On Samos Overview
We Design and build your House – Villa – Vacation Residency on the beautiful island of Samos, Greece

Furthermore, We issue Building Permits. 

Moreover, we conduct architectural building design and engineering construction of your house or island villa. 

In addition, we conduct land and building cost evaluation and market value evaluation reports.
Remodeling and renovation on existing houses on Samos Island.
Details on Samos Construction
Here you will find all the essential information to build your house on Samos. 
Furthermore, If you are a current resident, our expert engineers and building advisors can help you in any circumstance.
Moreover, we provide you with detailed information on what to do, and what to expect, should you decide to build your own house.
Complete Solution - One Stop Place for Construction on Samos
We are a complete solution for your construction. 
We start the building from scratch and deliver you the keys to your new home.
To start with, Samos Housing undertakes the whole process of constructing your new house.
Firstly, we do the architectural planning for you.
Subsequently, as soon as you are excited about the design plans, we undertake the whole process and deliver you a brand new house.
What You Need To Know About Building Construction On Samos Greece
What are the Construction Phases?
Construction on Samos Key Stages
The key stages for construction Samos are:
-Pick a favourite spot to build your house

-Land Survey

-Preliminary Housing Proposal

-Final Drafting

-Building Permit Process and Architectural Committee Approval

-Construction Phase (2 Building inspections – One initial and one Final)

-Your New Home is Ready!
Typical completion process from start to finish 8-12 months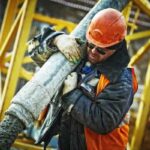 Prices for building construction, comprise of the following:
Planning, surveying and building Permit Fees

Excavations

Labour fees and materials costs

Labour Social Security (IKA)

Management Fees

VAT
We Are Here To Help You With Any Questions You May Have